Marty Palmer | President & CEO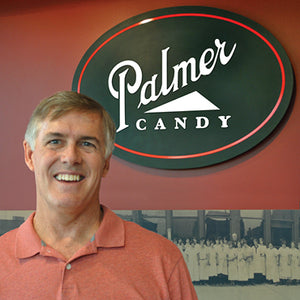 It has been a true pleasure to manage the Palmer Candy operation since joining at the age of 23.  I am fortunate enough to be part of the fifth generation of Palmers actively owning and managing this amazing innovative company. 
After starting in 1980, I have had the chance to lead the team as we grew 20 fold in size and became a nationally recognized top producer of private-label candies and general-line chocolates.  What a fun and fantastic journey!
When not candy making, I enjoy spending time with my family, cycling, skiing and sailboat racing.